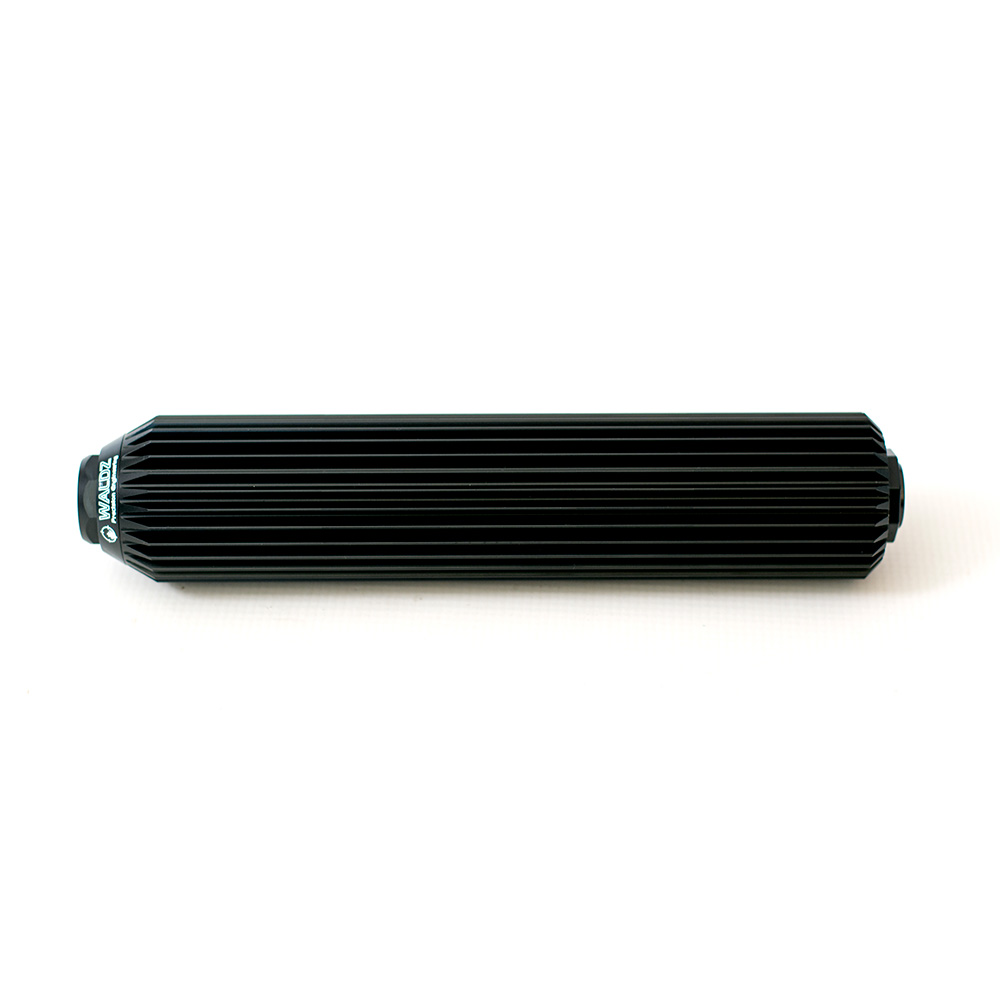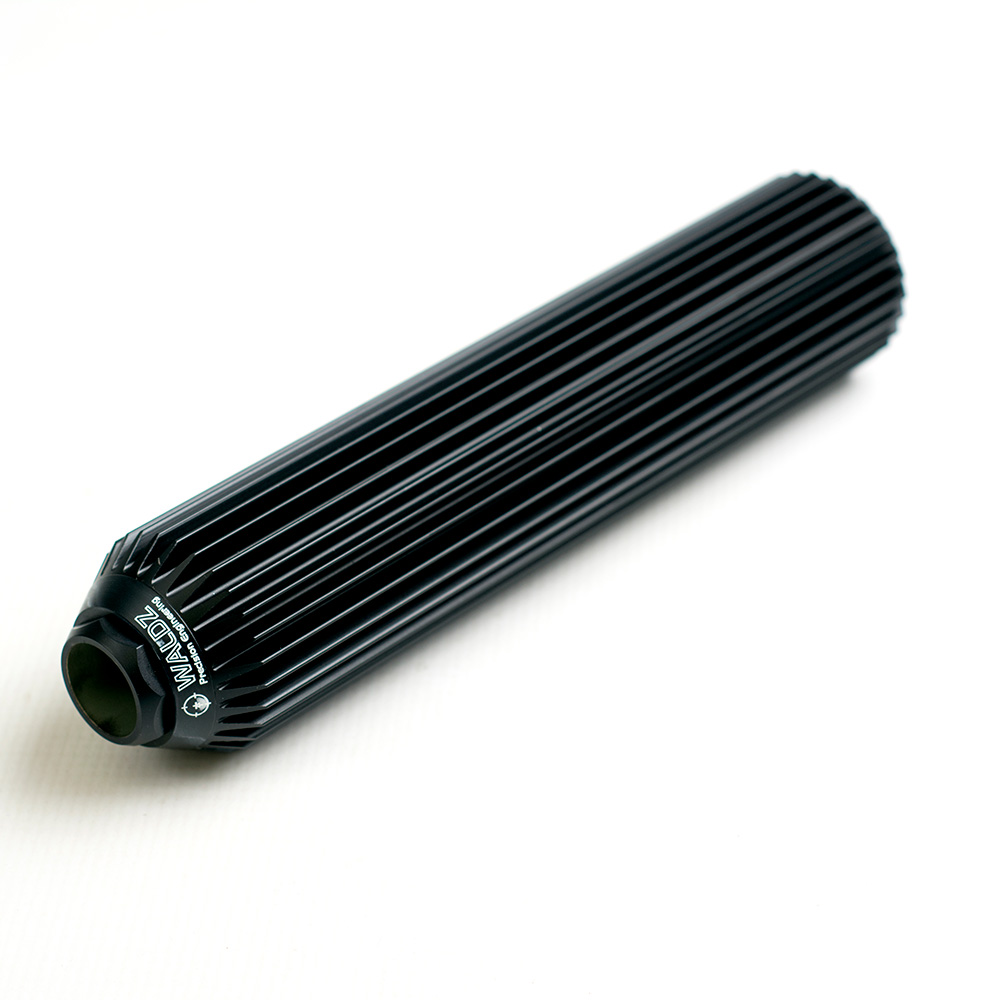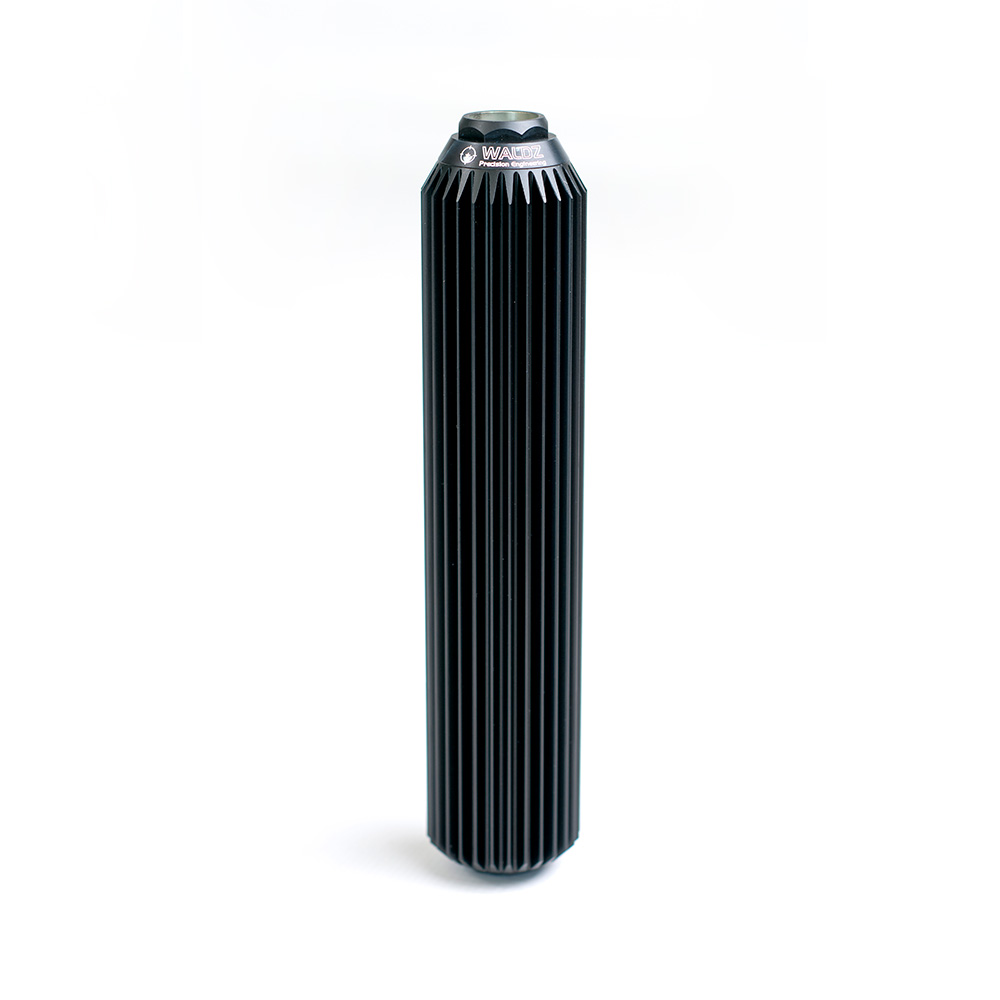 Introducing the latest technology in firearm noise suppression.
Fact: Overheated silencers can affect the accuracy of your firearms.
The Waldz suppressor's inner baffle is manufactured from durable (7075T6) aluminium, mostly used in military applications. 7075 Aluminium is commonly referred to as aircraft aluminium due to its high strength, versus light-weight properties.
The fins on the outer tube act as a fast and effective cooling mechanism, due to the enhanced surface area–commonly known as the heat sink effect.
The barrel connector is manufactured from stainless steel, which prevents corrosion and end ensures a durable fit.
No. 7 – 7mm projectile aperture in baffle. (0.243 max)
No. 8 – 8mm projectile aperture in baffle. (0.277 max)
No. 9 – 9mm projectile aperture in baffle. (0.308 max, recommended)
1/2" 28TPI AR
M12X1
M14X1
M16X1
M18X1
Please contact us for imperial sizes.

Adaption
The Waldz 250 suppressor can also be modified to accommodate various calibers.